ILEXIA is pleased to welcome the Acme Packet SBC in his laboratory. Acme Packet is a key market player in the field of VoIP.
They are also found among both operators and end customers and offer flexible and efficient SBC.

Their presence in the laboratory will mount architectures operators and customers requiring the implementation of SBC powerful and rich features.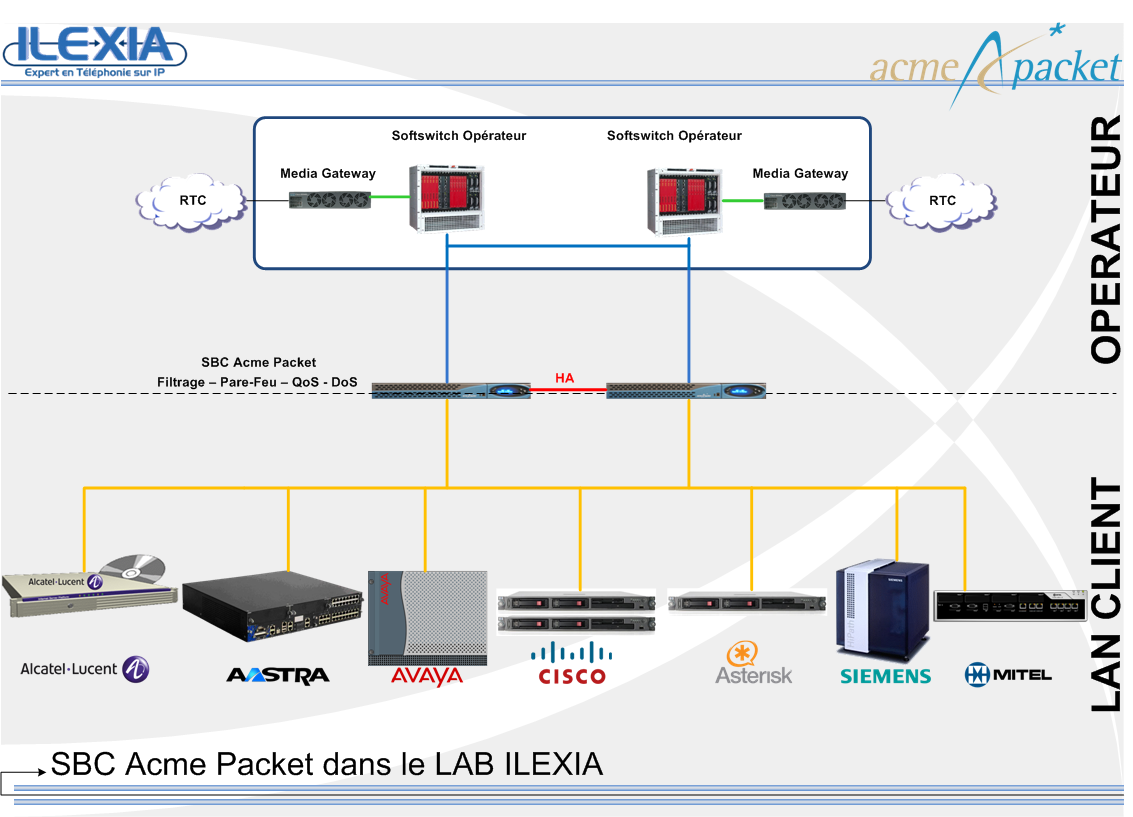 Acme Packet (NASDAQ: APKT ), the leader of the " Session Delivery Network " simplifies and secures the convergence of data and multimedia services voice / video across IP network borders . Product Family Net-Net is used on the edge of the corporate network to connect " SIP Trunk " fixed operators as well as offers outsourced services such as call services or voice / video / conference centers web. Advanced type " Session Management " features allow the integration of Unified Microsoft Lync into existing IP telephony and video conferencing communications.
Based in Bedford ( Massachusetts ), Acme Packet designs and manufactures its products in the United States and then sells them worldwide through a network of 230 retail partners. 18,000 Acme Packet systems are deployed at more than 1,675 customers in 108 countries, including 91 of the top 100 service providers and 41 of the Fortune 100. For more information, visit www.acmepacket.com