ILEXIA office study new generation specialized in the field of IP telephony and unified communications innovates and launches first SIP interoperability certificate market.
Because a solution of ToIP and Unified Communications is never provided by a single supplier and it will always interoperate heterogeneous equipment called compliant SIP ILEXIA launches an interoperability certificate preview on the exhibition iN tHE BUSINESS.
Faced with the growing number of ToIP solutions consistent with SIP (and its variants), the different market players (equipment operators, IP PBX manufacturers, software publishers, manufacturers of SIP extensions and VoIP gateways, etc.). Demand a guarantee of interoperability for their corporate clients.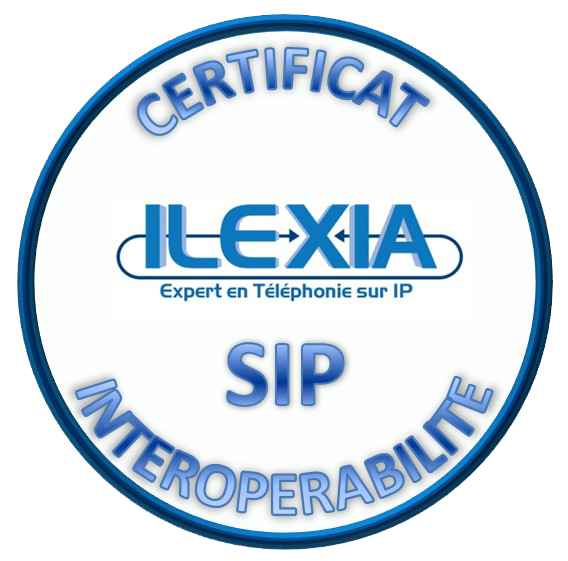 Our certifications provide to our customers in a characteristic functional scope of VoIP deployments guarantee interoperability.
We will present at this conference different validations interoperability we offer market participants ( as examples ) :
Certification solutions SIP Trunk operators with PBX market
Certification of SIP extensions with IP PBX market
Certification of private PBX Trunk between different manufacturers with SIP
Validation of interoperability between CPE ( residential gateway ) with infrastructure operators (Session Border Controller , Media server , ... )
We will explain the testing methodology , scope and functional level that we implement to achieve the Certification Process.
The certificate is an accelerator for the marketing of offers Unified Communications.
Press contact : Pascal BRISSET
ILEXIA -  Marketing Director
Tél. 01 40 33 79 32